Welcome to J&M Mower, the best Locke mower rebuilding shop in the world.
After 36 years of service, we have lost our location on Newell Street in Pawtucket. Finding a new location has been difficult but we are getting close. We are looking for a place with affordable rent that allows us to work on small gasoline engines (apparently, there are a lot of regulations around gasoline).
If you are a customer in need of assistance, please hang in there while we establish a new place to work. We are hoping to be back in service by the end of April 2015.
About Us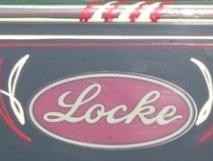 Outstanding service - We get the job done right the first time.
Knowledgeable workers - (36 years of experience brings that)
Loyal customers. Don't you want to go to a place that people like coming back to?
Extensive product knowledge - Whether you need a lawnmower, tiller, generator, string trimmer or snowblower, J&M is your place! We will inform you about various products which could meet your needs.
Locke Repairs and Merchandise - We are specialists in servicing Locke Mowers.
About Us
J&M Mower is located in Pawtucket, RI and provides service to most of New England and occasionally beyond. Our specialty is in refurbishing Locke Mowers. Our Mission is to sell mowers, snowblowers, trimmers, etc. and service them so that they work to their full potential. We also take the time to instruct our customers in how to properly use the equipment. We believe that the key to growing our business is giving each customer an entirely satisfying experience. What we mean by that is that you'll be glad you came here because we will sell you the right product for your job. If you are considering visiting us for repair service, give us a call to confirm that we service your model of equipment and bring it by!
We now service Deutz and Hatz diesel engines. Call for more information
note:Online catalog pricing is subject to change without notice. Please call for current pricing
Yeah, We Have Some Lockes
Do we have some Lockes? Yeah, we got a few.